Choosing a Retail Store Location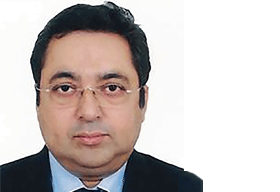 Bombay Dyeing, a part of the Wadia Group of Companies, is one of India's largest producer of textiles primarily engaged in the business of Realty, Polyester Staple Fibre and Retail.
Bombay Dyeing is betting big on retail for its home textiles products by planning an expansion. We have seen from e-Commerce that our responses have been very good from Tier-II and Tier-III towns. So, we are getting into hinterland also. We have a plan to add another 100 franchisee stores, especially in Tier-II and Tier-III towns. The places have been identified and we are waiting for opportune moment for rolling them out.
Lot of effort goes into identifying franchisee store location. In order to identify perfect store location, we should be able to visualize our store layout. Also, we need to have clear idea regarding how much retail space, storage area, or the size of the office we need. Right store location will have a major impact on your public presence, walk-in traffic, potential for future income, and other elements. Whereas, opening stores without proper due diligence, will significantly limit our business's ability to succeed and grow.
Before choosing a retail store location, we need to define how you see your business now and in the future. It is necessary to have a clear idea regarding demographics of your core customers and the products that you want to sell and what you want your business to be known for. Without this basic knowledge, it will be very difficult to find the perfect location for generating the maximum return from your retail store. Below are major considerations that need to be thoroughly examined before making a decision to open the store.
Product Type
Each price-point will require certain type of location. A mall might not be a good location for stores selling low price point products because such products may be priced on a different scale compared with other retailers on the property. Consumers might be inclined to patronize stores located on the path of their daily commutes. This can mean occupying space situated in or near a transit hub or along heavily trafficked routes.
Customers generally won't mind traveling-out of their way to purchase specialty products because they cannot procure them through regular stores. Stores selling specialty products may perform well near other shopping locations because their offerings may complement each other. Customers of premium priced products will want to compare prices before making a purchase, as prices of these items are high. Stores selling such products will try to locate their stores far away from their rivals.

Location Demographics
We need to research the area thoroughly before making a final decision. Reading local papers, speaking to other businesses in the area, census data or engaging market research firm could provide important demographic information. We should have good knowledge on the area's population, income brackets, and median age. We know who your customers are, so we have to make sure to find a location near where your customers live, work and shop.

" Lot of effort goes into identifying franchisee store location. In order to identify perfect store location, we should be able to visualize our store layout "

Accessibility
Lot of traffic does not necessarily mean lot of customers. Store should be located where there are many shoppers, but only if those shoppers meet the definition of our target market. Small stores may benefit from the traffic generated by nearby larger stores. Along with traffic, connectivity of area by public transportation and availability of sufficient parking space should also be considered. When considering visibility, we need to look at the location from the customer's viewpoint. Better the visibility of the store, lesser expense on advertising is needed.

Neighboring Stores
Other businesses in our area can actually help or hurt our business. We need to determine if the types of businesses nearby are compatible with your store. For example, store selling premium ranged products may not be successful next door to a discounted store. Positioning it next to store, which tend to draw the same demographic of customers will give more optimal results.

Location Costs
Along with the base rent, we need to consider all other location-based costs involved such as security cost, fixtures & furniture, taxes and many others. The location we can afford now and what we can afford in the future may vary. Also, it is difficult to create sales projections for a new business. In such a case, one way to determine how much rent we can pay is to find-out how much sales does similar retail businesses generate and how much rent do they pay.

Staff & Customer Welfare
Adequate facilities should be available for health & safety of our staff and customers. Certain things that need to be considered are availability of restrooms, sanitation and hygiene facilities. Also, it is important to make sure that there is adequate fire and police protection for the area. In addition to above considerations, we must make list of any special characteristic of business that may need to be addressed.

Finally, we should not feel rushed to make a decision on where to put-up a retail store. Adequate time should be taken to do proper research. If required, we need change the schedule and post-pone date of store's opening. Waiting to find the perfect store location is better than just settling for the first place that comes along.