Retail: The New Era Ahead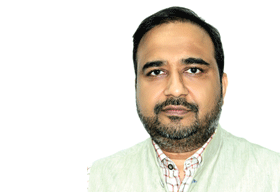 KGK group is one the world's leading multinational corporation with interests and expertise ranging from global manufacture of diamonds, gemstones and jewellery to infrastructure and real estate development.
The beginning of 2019 will further see very exciting times for the Retail Industry which is in a period of renewal and transition over the last few years. Retailers need to be on their toes and embrace change, cultivate innovation, experiment and upgrade themselves to meet the ever evolving needs and expectations of Millennials. Millenials and other digitally advance generation that will follow are going to be highly tech savvy and will have whole new levels of expectations. This new breed of shopper is more connected to devices and data, more comfortable moving seamlessly across multiple media channels, and generally more informed than ever before. For possibly the first time in history, shoppers are in the driver's seat.
Omni-channel Presence
Investing in Omni-channel retail, creating seamless, and integrated experiences, is therefore a must for the success of retailers in the future. As today's shoppers are empowered with information and choice like never before and that is only going to rise over the next 5-10 years, they are increasingly comfortable navigating across channels when they shop. Retailers need to create a seamless shopping experiences across all channels – in-store, online, mobile, and other media channels – to give their customers what they want.
For retailers, it is no longer a question of online or in-store. Seamless, blended experience across all channels – online, on-device and in-store – that create
differentiated competitive advantages will be the norm. Connected shoppers, those engaged with Omni-channel retail will be highly desired by retailers. Seamless shoppers spend more than regular shoppers, as they are more engaged and have access to a wider range of products, as well as additional discounts and incentives.

" Its must for the people in any organization to embrace change, upgrade themselves and be open to innovation and creativity, and thus ensure that the organization does not become obsolete "

Technological Innovations, Data & Analytics:
Data and technology will completely transform the retail industry and change how traditional retailers meet their customers' needs. Big data mining will give brick-and-mortar retailers a great deal of knowledge about their shoppers, with insights that go well beyond their transactional behavior. For retailers to deliver exceptional shopping experiences, they first have to better know their shoppers. Big data and analytics now allow retailers to create more targeted shopping experiences and tailor stores to the specific needs of their customers, as such technologies let brick-and-mortar stores understand their customers on a deeper, more granular level than ever before.

Brick-and-mortar stores can now offer targeted promotions, and personalized messaging to consumers as they pass through their store. Through in-store engagement technologies retailers can provide shoppers with personal recommendations, up-to-date product information, and coupons or discounts, all based on where a shopper is currently standing in a store. In this way, technology allows brick-and-mortar retailers to personalize and customize shopping experiences in ways similar to online retailers. These new technologies and the data they provide to retailers, also enable retailers to better manage sales productivity on the merchandise floor, and optimize in-store product assortments.

The Human Element
No matter how much retail advances technologically and digitally, customer still looks for an experience, while shopping. Retailers are discovering that retail transformation cannot happen without the support and enablement of truly connected store associates. We must give associates the tools to tell the brand story, answer questions, and facilitate smooth transactions across channels. This change in mentality demands more than just great technology. Rather, it requires a fundamental shift in how we value and empower front-line retail staff, and thus inspirational leadership across all levels is must to engage them all the time and develop entrepreneur mindset.

To conclude, developing a strategy now is imperative if retailers want to differentiate themselves and thrive-in future. Its must for the people in any organization to embrace change, upgrade themselves and be open to innovation and creativity, and thus ensure that the organization does not become obsolete.