Changing the Healthcare Game for the Best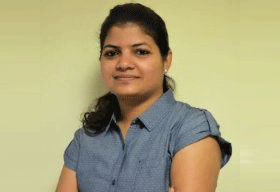 sustainable hospitals to creating technologies that will help run them with utmost precision, the industry is disrupting every nano-second.

However, the rising costs, different standards of quality and continuous emergence of new diseases are presenting unprecedented challenges to healthcare payers and providers a like. These are forcing healthcare providers to redesign their plans, discover new drugs which are paramount for pharmaceutical players to survive and generic drugs that are driving growth in emerging markets. In these volatile times, healthcare consultants are the nerve centres for the smooth momentum of the industry. They not just ensure that healthcare professionals work with their best ability, but also ensure that the hospitals and other related stakeholders are at their foot when it comes to patients' first approach and deliver the best healthcare service one deserves.

Hence in this issue, siliconindia brings to '20 Most Promising Healthcare Consultants – 2018'. The issue pertains to present you the story of few of such healthcare consultants who are changing the game for the Indian healthcare industry with their sheer determination, exclusive industry experience and utmost will power.
Do let us know what you think!