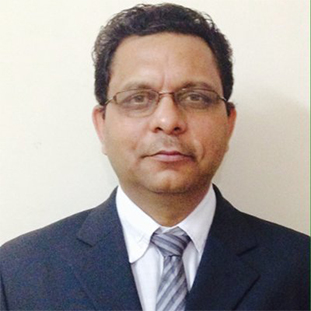 The significance of HSE (Health,Safety &Environment)systems today has made major impact on the country's workplace and industrial ethics. The rising incidents of Occupational deaths and injuries have mandated the rooting of HSE systems as part of a workplace culture. Moreover, the HSE management umbrellas two general objectives, namely the prevention of incidents/accidents that might result from abnormal operating conditions and the other is reduction of adverse effects that result from normal operating conditions. Established with these aspirations to propound safety on a platter to its customers, Naik & Associates(N&A)is a Surat-based company that was established in 2010 as a customer-accredited service provider among HSE consultants in the industrial arena. Striving to proffer services citing international standards, N&A is equipped with an HSE competency that dares to desire 'zero at risk behaviours' within its customer's premises.
" N&A steals the spotlight due to its practical,efficientand cost-effective recommendation strategies that are aimed at elevating and tripling the bottom lines of their business"

Striving as a learning organization that facilitates safety on business platforms, N&A steals the spotlight due to its practical, efficient and cost-effective recommendation strategies that are aimed at elevating and tripling the bottom lines of their business. The company further addresses that the need to enhance HSE performances of industries and protection of the environment is to ensure safety for the coming generations. The company offers its exclusive services equipped with well-advanced techniques, procedures and software for BBS Data Management Software; Comprehensive BBS Implementation and BBS Training. Other Specialised services includes Safety Audit, HAZOP, QRA, Hazardous Area Classification Study(HAC Study), HIRA, Disaster Management plan preparation; Industrial Hygiene Services(quantitative& qualitative); various safety training by Government Approved Occupational Safety & Health(OSH)Training Institute, along with other customised Services in OHS as required by Client.

Empowering Client Safety Standards
Holding keen attention to challenges in the market like inadequately competent
professionals and poor-quality services due to lowered costs, N&A frames its services based on proffering competent and well-organized systems with exceptional standardised expertise. Objectifying the empowerment of its client's standards of safety performance,the company enhances their sustenance,and offers a choice of recommendations, from which the clients hold power to make the apt choice. Furthermore,every service is provided with value addition at remarkably competitive prices.

Efficiency Delivered through Well-Trained Workforce
Occupying the forefront of all safety consultants, N&A ensures that its workforce undergoes rigorous training to ensure only the best services to its clients. Freshman undergo thorough orientation programs with detailed inductions and are provided with specific training modules for their specified job roles, standardised under the ISO management system training. Additionally, Safety Cultural Development programmes are also enforced to clients. Nominated as the National Ambassador for BBS by BESAFE(India), the company is an MSME registered proprietorship firm that has doubled its revenue growth over the past three years. With abundant of quality-oriented services,the sky is the limit for N&A!