A Budget for New India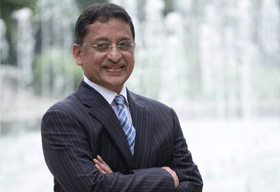 A joint venture of Apollo Hospitals and Munich Health, Apollo Munich is a health insurance organisation easing healthcare and making it accessible to the common man through its health insurance, travel insurance and accident insurance plans.
The union finance minister, Arun Jaitely boldly ventured into unchartered social security territory, after considering tough structural reforms, fiscal consolidation and courageous measures such as demonetization and goods and services tax (GST) over last four years. The National Healthcare Protection Scheme(NHPS),the world's largest government funded healthcare program is unprecedented in its ambition, as it will benefit 500 million Indian citizens, which's roughly the entire population of US and Russia put together.
The union budget 2018 stands on three important pillars - Recognizing healthcare as most important social security component for the young and the aged, Unrelenting attention on infrastructure development, and Making agriculture not just sustainable but a vibrant economic engine. These three pillars are connected to each other and supports the edifice of the government's broader purpose of making India prosperous and improve people's 'ease of living'.
Ayushman Bharat program will go a long way in empowering India's poor and underprivileged, as it recognized the merits of a healthy nation. The National Healthcare Protection Scheme under the Ayushman Bharat program aims to provide a health and hospitalization cover of Rs. 500,000 a year for 100 million poor families. This will not only build a healthy India but will also potentially create several lakhs new jobs in the country as new healthcare facilities will come up in every district and village. The finance minister and prime minister has indicated that Ayushman Bharat program, will certainly bring Indians a lot closer to universal healthcare.
The government's multiple initiatives announced in the Union Budget to enhance the affordability of buying health insurance for senior citizens is a welcome move, this will go a long way in providing them with a financial cushion during medical adversity. One should reminisce that India is home to the second largest population of the elderly, a fifth of our population is above the age of 60. The aging population has special healthcare requirements. However, post retirement the ability of citizens to save enough for healthcare diminishes. Their healthcare cannot be secured without insurance.

The increase in income tax exemption under section 80D from Rs. 30,000-50,000 for senior citizens will incentivize the younger population to care better of those who cared for us. The re-introduction of a standard deduction of Rs. 40,000 instead of the exemption for transport allowance and medical reimbursement will add a few thousand rupees more to the family kitty.

The food security ensures health security - only a healthy nation can be more productive nation. The finance minister recognizing the importance of food security for the nation has announced aagricultural market and infrastructure fund of Rs. 2,000 crore in the Union Budget, which is poised to strengthen the market connectivity. This initiative of connecting farmers to directly access cost-effective inputs, like fertilizers, chemicals, etc. and receive optimal pricing for their crop produce through the government-sponsored program will certainly go a long way in increasing the income of nearly half of our people who are involved in the agriculture industry. The proud farmers who get full value for their produce will be encouraged to grow more and grow healthier food.

The union budget makes an all-time high allocation to road and railway sectors, the infrastructure spending in the Union Budget has gone up 25 percent. The estimated budgetary and extra-budgetary expenditure on infrastructure has been increased to Rs.5.97 lakh crore for fiscal year 2018-19, this will contribute to economic growth, connect and integrate the nation with a network of roads, airports, railways, ports and inland waterways. I strongly believe productivity requires the lubricant of reliable infrastructure, and the government has provided all necessary impetus to infrastructure sector in the Union Budget.

The government has laid tremendous thrust on the infrastructure, particularly on the road sector. The ambitious Bharatmala Pariyojana, an estimated cost of Rs 5.35 lakh crore, has been sanctioned by the government. This will boost the existing road and highways to a large extend. The railways' capital expenditure for the fiscal year 2018-19 has been pegged at Rs. 1.48 lakh crore. Besides road and railways, thrust has also been laid on smart cities. In an encouraging initiative, 99 cities have been selected under the smart cities mission with an outlay of Rs. 2.04 lakh crore. These initiatives from the government will create big job opportunities and facilitate generation of employment. This also creates a virtuous cycle.

The Union Budget 2018 managed to walk the difficult tightrope of fiscal prudence, spurring domestic demand in a demanding external economic environment while ensuring social security. The finance minister seems to have saved his best for the last full budget of this government term.