API Banking - A New Frontier in Financial Services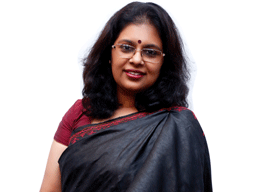 Headquartered in Mumbai, RBL Bank is one of India's fastest growing scheduled commercial banks offering a wide array of Financial services in the areas of Corporate & Institutional Banking, Commercial Banking, Retail Banking, Agri & Development Banking, and Financial Markets.
Never before has the Indian banking sector evolved as much as it has in the past decade, and neither has it been as customer-friendly as it is today. The latter is because the sector has been integrating new technologies, core platforms and government-enabled services to make banking a low-cost, highly efficient and seamless experience for customers. In recent years, best-in-class digital banking and the thrust on financial inclusion has brought nearly every banking activity to the customer's doorstep; in fact, literally at one's fingertips.
The banking and financial services industry has also seen an explosion of several alternative non-financial institutions including financial technology companies,or fintechs, as they are popularly known. The fintechs arrived on the scene at a time when both, the use of smartphones, and the proliferation of mobile and data, were increasing, resulting in an effortless adoption of digital banking platforms. These companies were geared to provide a gamut of solutions to meet the needs of retail, commercial and corporate customers. However, there was just one problem: there was a need for a unified system to integrate the various banking applications.
This is where API Banking comes-in. API (application programming interface) is an endpoint to which one system can send information or a request for information and receive relevant and specific information in return. In simple words, APIs allow enterprises to integrate banking systems, third-party tools, payment systems, public utilities and content systems to provide a differentiated experience to customers, offering the entire gamut of banking functions on an API stack.
Today, numerous enterprises use one another's APIs to create a valuable upshot. The best example of this model is the universal use of Google Maps APIs on the Uber platform, which has transformed the transportation industry overnight and introduced numerous conveniences for road travellers. While the above in a way simplifies the concept of API, Banking on a Platform has several other elements that are driven by market forces. These primarily include the shared economy structure, data-oriented economy, and need for greater personalization by customers. Also, in a country like India, the need for a physical and distributed presence has not been completely done away with.
What is a Shared Economy? Shared Economy works on the principle of collaborative consumption and delivery of goods and services, and works between peer to peer. For instance, Uber drivers delivering food orders, thereby utilising their excess capacity to create value for themselves.
Traditionally, banks have always been the guardians of public money. But as more and more people become open to using non-banking organisations to manage their money, banks will be forced to collaborate and work closely with fintechs and corporates to enhance value for themselves and their customers. For example, RBL Bank has collaborated with companies such as Zeta, MSwipe and Capital Float to offer a range of value-added services to customers. This model assumes an element of mutuality in business plans and execution.
As digitization levers change with various entities, the enablement from the banking side will come out of integrated experiences
Similarly, unlocking value by using data has become vital. As of today, there is still an element of data privacy that is not fully implemented and regulated. But that gap will likely be filled in the near future. The fact is, today, the industry at large understands the value of going from being 'data rich' to 'data insightful'. Data is of critical value as we get increasingly more digital. Here again, banks have a huge amount of data in the form of customer spends, transaction behavior, demographics, and so on. There are also public data elements available such as Aadhar, PAN data and so on. Banks can use this information for themselves and also to enable collaborations through data-enabled APIs. An example of the same could be with customer consent allowing for customer statement to be delivered to an NBFC over an API so that the NBFC is able to give instant credit. For the bank, in case it doesn't offer this product, it becomes an additional revenue stream.
As digitization levers change with various entities, the enablement from the banking side will come out of integrated experiences. Unless banks are willing to open up APIs, companies trying to offer differentiated services to their customers will not succeed in doing so. Businesses have to be cost-effective, and the more the digitisation and the tighter the integrations, the more will companies be able to manage their operational costs effectively and efficiently.
The need for physical and digital is felt very strongly in our country. APIs again have a great role to play in making this happen. For instance RBL Bank offers AEPS transactions for its BC partners. While RBL Bank is not necessarily present at all points, the transaction is integrated using APIs between the BC system and the bank's systems thereby enabling transactions to happen for a customer of another bank, say SBI on the RBL Bank platform.
Overall, opening up APIs means tapping new opportunities. The entire business model of banking can be turned on its head with the above approach, which allows for self-manufacturing and distribution as well as collaborations with the same infrastructure, there by enabling multiple channels including partner channels to offer banking solutions.
The focus of API Banking is to empower partners and customers to drive their business on their terms across processes and customer experience. This requires banks to be willing to relinquish the power to control all banking transactions. They should be willing to work on making sure someone else who is designing the experience and business process is able to create the best experience and process. This requires, first and foremost, a culture change along with a change in approach to designing products and applications. This means accepting a business model that is led more by revenue share, small cost-high volume and high velocity processing, and less by pushing floats and transaction pricing done independently.
Offering APIs as a platform pre necessitates the need for an extremely stable and robust IT infrastructure. Systems have to be built for scale and scale in-scale out on the basis of partner business models. From a governance perspective, banks have to create a platform that takes care of the regulatory aspects and fraud in a manner in which the partners feel safe to focus on their business and let the banks do what they do best - manage risks, send and receive money, lend and borrow, and enable it all in a safe and compliant manner.
In India, we are at the beginning of a journey, and there is much to achieve in API Banking services. We are unique because we have many APIs that have been built under a public utility umbrella commonly known as 'The India Stack'. We have successfully built a common identity, a single authentication model, and consent architecture. The recent launch of the governments UPI platform is another bold step in revolutionizing the payment architecture. As Banks also start participating in the API economy, the only reality is that the customer will stand to gain on all fronts.